2021 National Intern of the Year
---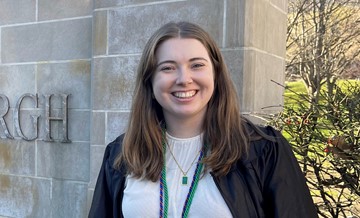 Erin Marshall, Industrial Engineering
Erin was an intern at West Monroe Partners in their Operations Excellence practice where she worked with a team to develop and analyze a business continuity plan for a multi-billion-dollar utilities company in the event of a cyber-attack. Prior to that, during Erin's sophomore and junior year, she was an Industrial Engineering Co-op at FedEx Supply Chain in their Project Engineering Department. She is the recipient of the University of Pittsburgh's Intern of the year Award and recently the ASEE CEED Intern Student of Year Award for 2022.
While at Pitt, Erin has been involved in a variety of clubs and organizations, including being the President of the Institute of Industrial and Systems Engineers, the Executive Vice President of Incline Consulting Group, and the Vice President of Alpha Pi Mu Honor Society. In addition, Erin has been a Teaching Assistant for several industrial engineering classes, a Peer Mentor for freshmen engineering students, and a Co-Chair for the First-Year Engineering Conference. She was fortunate to have the opportunity to study abroad in both China and India. She was runner-up for the University of Pittsburgh's Industrial Engineering Outstanding Senior Award. She will be officially graduating in August of 2022 after spending a semester abroad in London finishing her courses and completing an international internship.
2021 Co-op student of the year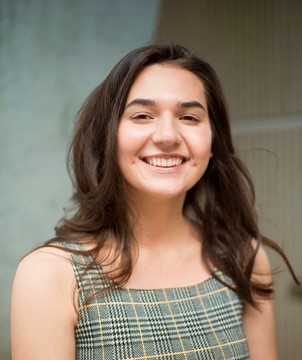 Emma Ahlgren
2021 Co-op student of the year
Emma Ahlgren, Mechanical Engineering, took the opportunity to work with multiple employers to find her niche in engineering! She contributed at IBACOS, FedEx Ground, and Boston Scientific during her time as a co-op.
During her studies, Emma was drawn to Bioengineering as her minor of study, enhancing her ME major. She is currently involved with UPMC's Artificial Heart program as a Biomedical Technician, which she pursued after her co-op rotation with Boston Scientific's Interventional Cardiology R&D department.
While the pandemic caused a hold on returning to her initial employer, Emma was able to change direction and grow within her co-op experience. Emma explained "My co-op experience has been vastly different from what I initially expected, but I am happy with how it turned out. I have had the chance to work at a wide variety of companies and industries, and I feel that I was able to bring skills learned from previous rotations into the next one, even though I was not returning to the same place. The opportunity to explore was also extremely valuable; I began my co-op with no clear direction for my mechanical engineering major, and each rotation narrowed my focus to an increasing degree."
Emma is also on the SWE Executive Board, a member of Tau Beta Pi Engineering Honor Society, and an Engineering Ambassador with the Swanson School of Engineering.
2021 Co-op Student of the Year Nominees:
---
Matthew Kart, Bioengineering
Matt worked his co-op rotations with Sanofi Pasteur in Swiftwater, PA
Sara Kron, Bioengineering
Sara completed co-op with Philips Medical in Murrysville, PA.
David Muscarella, Chemical Engineering
Sherwin Williams is where David worked his co-op rotations.
Brandon McDermott, Civil Engineering
Mascaro Construction is where Brandon gained his co-op experience.
James Bickerstaff, Computer Engineering
James completed his co-op with Alstom in West Mifflin, PA.