Pink Panthers + Mentorship Program
PPMP Mission
---
Our mission is to retain undergraduate students in engineering through an enthusiastic and nurturing mentoring program (Pink Panthers + Mentorship Program) regardless of their background, interests and experiences.
We support and educate the program's admitted students and SSoE student leaders. We offer individual create-a-day agendas to shadow a current engineering student for an exclusive day on campus, set up meetings and activities designed to sustain and strengthen mutual mentoring relationships as well as benefit the individuals.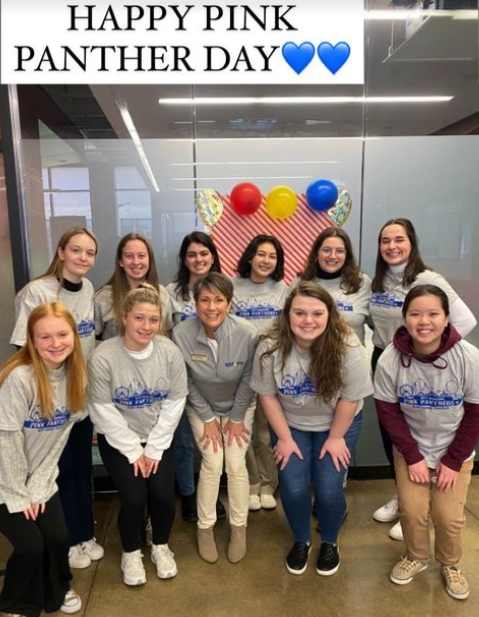 PPMP Objectives
---
The objectives for the Pink Panthers + Mentorship Program are to:
enhance personal support of students through contacts with role models and an interactive, mutually-beneficial peer mentoring program
build confidence in students through affirmation of their skills and values and,
to share effective strategies that enable students to thrive in college, leading to successful completion of their engineering education and preparing them for future endeavors.
The programming and resources we provide add a unique feature for women engineering students at the University of Pittsburgh.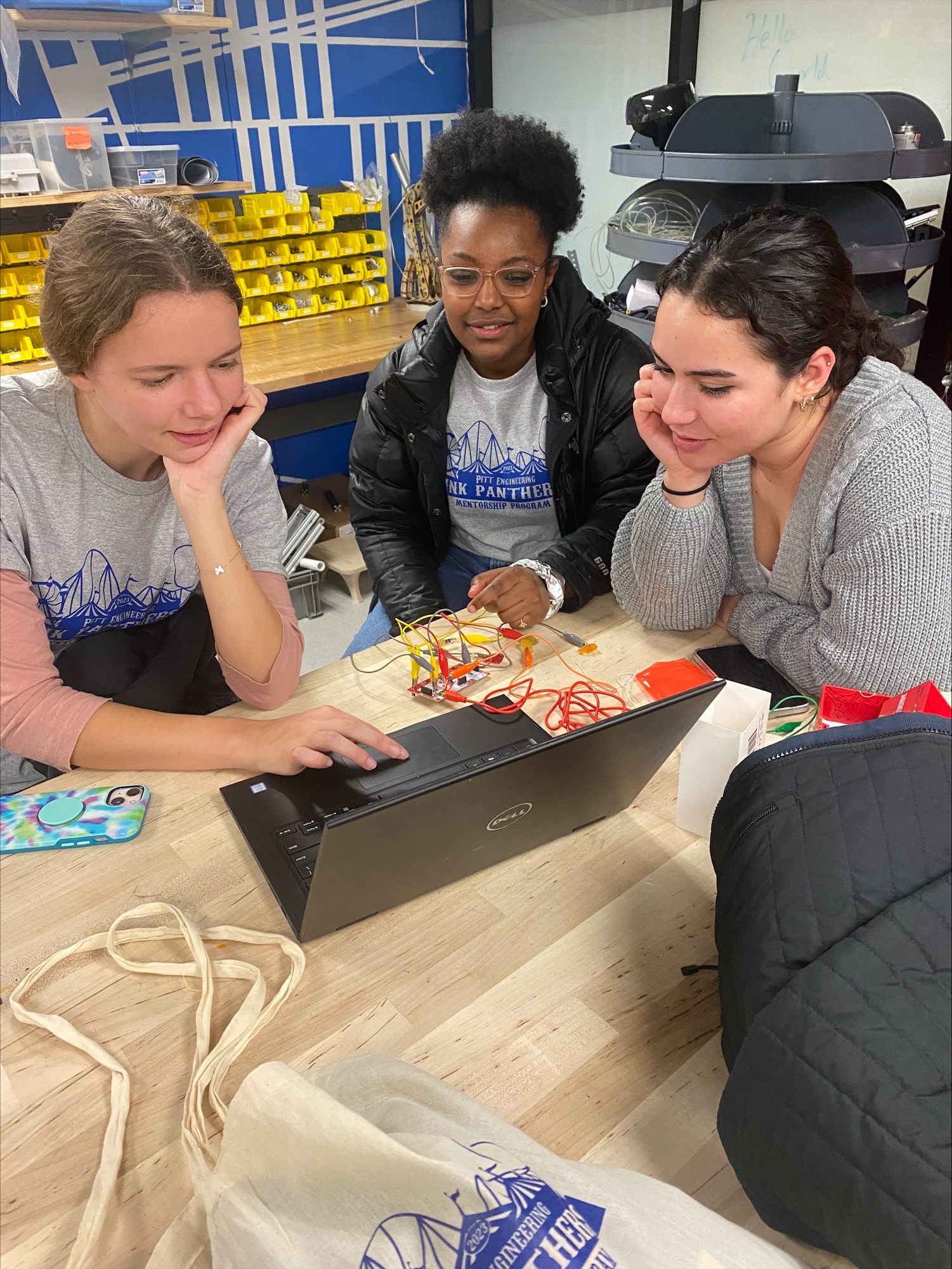 PPMP Testimonials
---
"This is a really great program and made me feel less alone as a woman in engineering. Thank you for letting me be a part of it!"
"This event was amazing and the key factor in my decision to commit to Pitt!"
"I loved sitting in on my mentor's class and having lunch with everyone in the dining hall! It gave me a great look into what my classes would be like at Pitt. My mentor helped me feel included during it too. She was really personable and seemed to really want to know more about me and my interests!"
"My favorite event was getting to tour the engineering building. I appreciated being able to get a first-hand look at where I could potentially be a student in the future!"
"I loved observing a class! I felt I was getting a really helpful experience for my final college decision."
"My favorite part about my Pink Panther Day was seeing the Living Learning Community dorms. It was really helpful to hear the girls' experience in the LLC vs. normal dorms as well as get a tour of them."
Spotlight
---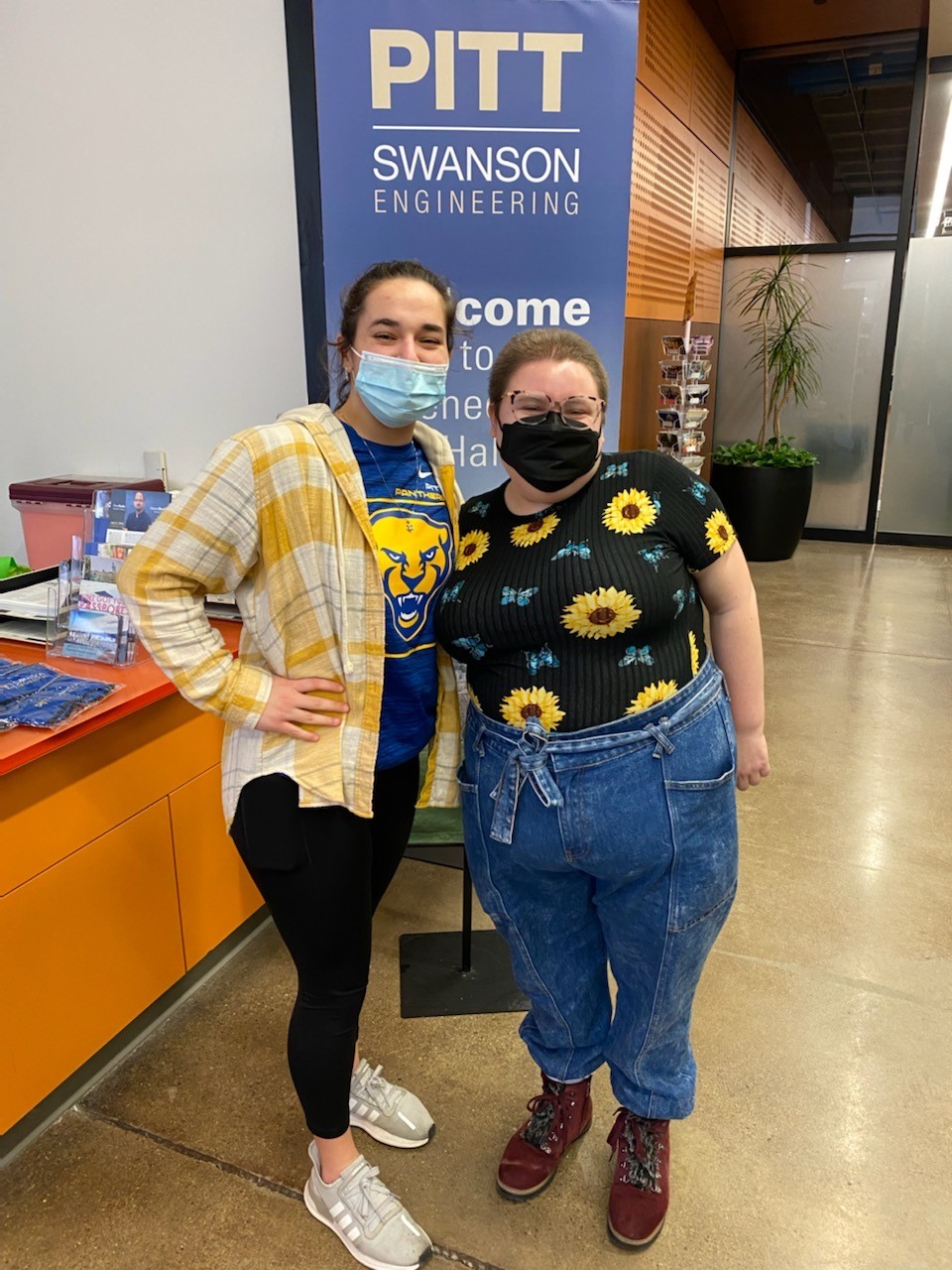 Name: Morgan Owens
Year in school: Freshman
Potential Major(s): Chemical Engineering
Hometown: Weirton, WV
Why did you choose engineering at Pitt? I chose Pitt engineering because not only is Pitt a highly ranked engineering school but they are also ranked for the number of women in its programs. The Pink Panthers + Mentorship Program solidified my choice because it gave me the opportunity to see the classrooms, labs, and dorm rooms that I would be encountering as a student at Pitt as well as the sense of community among the women in SSOE.
Describe yourself in three words: Dedicated, Passionate, and Motivated
What advice would you give to other women who are aspiring to be engineers someday? Follow your heart and trust your instinct. You can be anything you want to be with the determination and confidence that you will succeed.