Teaching As Research
Teaching-as-Research (TAR) is a practice using research methods to develop and test different teaching practices that can be used to improve student learning and achievement outcomes - illustrated in schematic below. As part of the Pitt-CIRTL certification process, members will carry out a TAR project in which they test out a teaching practice in a real classroom and evaluate its effectiveness. The larger purpose of this project is to help members develop the skills to do TAR allowing them to use it as a tool in their future teaching careers. Click here for more information about TAR on the CIRTL network page, or click here to view/search previously completed TAR projects from participants across the network. Download the TAR project development worksheet (AKA "TAR-on-a-page") and get started brainstorming your TAR project today.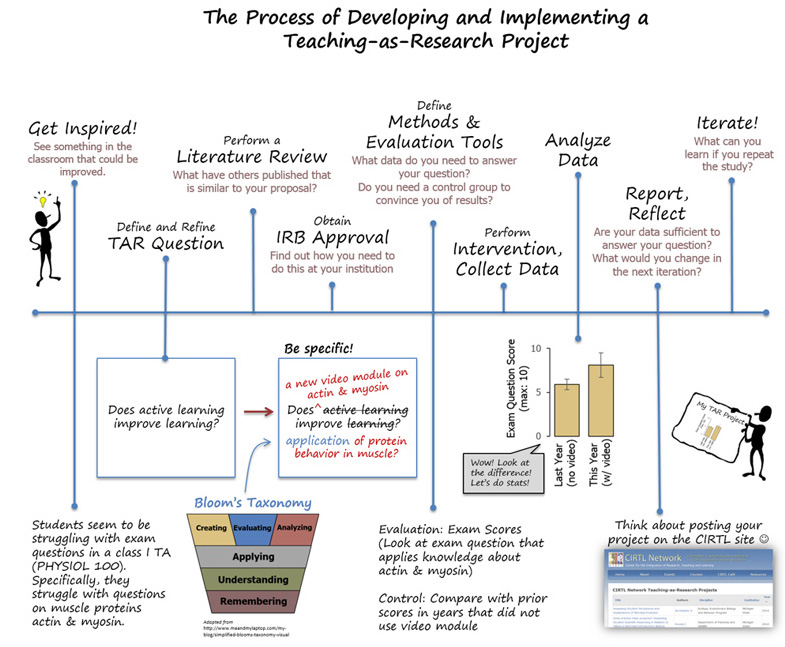 TAR Project Development Worksheet (TAR-on-a-page) - click to download
Pitt-CIRTL participants who complete TAR projects are eligible to participate in the CIRTL Network Exchange. Click here for more information.