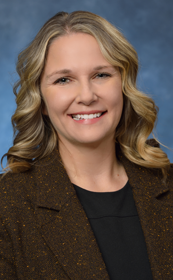 Assistant Professor, Civil and Environmental Engineering
Co-Director, Mascaro Center
Dr. Bilec is an assistant professor in the Swanson School of Engineering's Department of Civil and Environmental Engineering. Dr. Bilec's research program focuses on sustainable healthcare, the built environment, and life cycle assessment. She is interested in improving the overall environmental performance of buildings while connecting the occupants in a more thoughtful manner. She is the Principal Investigator in a multi-disciplinary and multi-institutional research project, NSF EFRI-Barriers, Understanding, Integration – Life cycle Development (BUILD). She has worked in the sustainable engineering arena since 2004. As the assistant director of education outreach in the Mascaro Center for Sustainable Innovation, Pitt's center for green design, she translates research to community outreach programs and develops sustainable engineering programs for K-12 education.