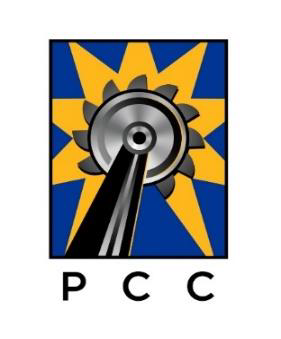 Thirty-Ninth Annual
INTERNATIONAL PITTSBURGH COAL
CONFERENCE (Virtual)
September 19 - 22, 2022
Participating Organizations
---
Ajou University, SOUTH KOREA
Commonwealth Scientific and Industrial Research Organisation (CSIRO), AUSTRALIA
CONSOL Energy Inc., USA
Freiberg University of Mining & Technology, GERMANY
Gas Technology Institute (GTI), USA
Hamilton Maurer International, USA
HTI, USA
Institute for Chemical Processing of Coal, POLAND
Istanbul Technical University, TURKEY
KeyLogic Systems, Inc., USA
Longbridge Energy Consulting, USA
MIE University, JAPAN
National Institute of Clean and Low Carbon Energy (NICE), CHINA
Osaka University, JAPAN
Penn State University, USA
Sotacarbo S.p.A., ITALY
Southern University of Science and
Technology, CHINA
The Ohio State University, USA
U.S. DOE/NETL, USA
U.S. Geological Survey, USA
University of Kentucky, USA
University of New Orleans, USA
University of Pittsburgh, USA
University of Wyoming, USA
West Virginia University, USA
Hosted By:
---


39th Annual International Pittsburgh Coal Conference
The Conference (PCC) will be held virtually September 19-22, 2022.
The PCC is the "premier" annual event focusing on all aspects of coal, energy, environment and sustainable development. It provides a unique forum for in-depth exchange of technical information and policy issues among all participants from industry, government and academia throughout the world. Coal remains one of the main components in the worldwide primary energy mix ( oil, natural gas, coal, hydroelectric, renewables and nuclear).
Coal is used in many important applications, including power generation, and production of many value added products, (e.g., chemicals, nanocarbon, construction materials, etc.). In 2020, about 7.6 billion tons of coal were produced worldwide (https://www.iea.org/reports/coal-information-overview). However, the economic impact of the Covid-19 pandemic, combined with widespread policies aimed at reducing the carbon intensity of power generation, lowered global coal consumption. The economics and the speed of recovery from this pandemic will determine the size of the decline in the global coal utilization in 2022 and beyond. Nonetheless, with innovative research, coal will remain the most concentrated form of prehistoric biomass and the most abundant fossil fuel in the US and China.
Conference Theme: "Technology innovation and solutions for clean energy" surrounding the continued clean coal utilization for supporting the future clean energy market.
The PCC committees kindly invite you to submit papers and attend this important event online.
Abstracts Submission
---
Abstracts of potential papers may be submitted in all program topics. The abstract must include sufficient and adequate information for evaluation by the Technical Program Committee of the conference.
Please submit an abstract by email to ipcc@pitt.edu.
The deadline is August 31, 2022.
Conference Proceedings
---
The proceedings of the PCC 2022 will be published online after the conference.
For a paper to be included in the conference proceedings, a paid registration of the presenter must be received and a complete manuscript in English, must be sent by email to the conference office prior to the conference date.
Proceedings of the previous International Pittsburgh Coal conferences are available and can be purchased online: Proceedings
Note to Authors
---
The Pittsburgh Coal Conference does not provide any financial support to contributing authors. Benefits from participation include the privilege of presenting papers at the conference and publication of the papers in the Conference Proceedings for worldwide distribution.
Oral Presentations & Posters
---
All presentations will take place online via Zoom. Oral Presentations: Each author is allowed 20 minutes including a 5 minute Q&A period.
Nicole Drebsky, Conference Coordinator
---
Email: ipcc@pitt.edu
Tel: +1 (412) 624 7440

We are currently working remotely, please leave a voice message and we will return your call.
Industrial Applications, Economics and
Environmental Issues
Underground Coal Gasification (UCG)
Syngas to Power (Gas Turbines, Fuel Cells)
Gasification Science and Modeling
Novel Gasification Technologies and Concepts
Co Gasification of Coal and other Carbon Based
Fuels
Systems Analysis
Low Rank Coal Utilization
Polygeneration
Existing and planned clean coal major
demonstrations (process and technology
demonstrations, (i.e., CCS, IGCC, SCPC, USC,
SNG, CTL, Oxy combustion, etc.)
Existing and planned clean coal commercial
projects (fully integrated systems) and trends
Industrial scale and utility scale carbon
capture and carbon storage projects
(i.e., >250,000 tons/year of CO₂), lessons
learned from technology, demonstrations and
first commercial deployments
Energy storage demonstrations applicable to
medium
and long term storage of
energy from coal and fossil energy systems
Intermediate scale demonstrations,
(i.e., 25
50 MWe)
Commercially available technology
reviews/updates (vendor reports on advanced
technology commercial offerings)
Financing, business and risk management
strategies for major demonstration and
commercial projects, including first of a kind
projects with or without carbon capture and
storage
Regulatory impacts on major demonstration and
commercial projects
Insurance strategies for CO₂ capture and
geologic storage
Industrial applications and environmental Issues
Flue gas clean up and ash chemistry
Modeling and economic evaluation
Combustion technology advancements
(Pulverized Coal, Fluidized Beds, Co Firing, etc.)
Novel Combustion and Cycle Technologies
(Oxyfuel, Chemical looping, CO₂ Cycles,
Basic studies, materials, and instrumentation
Coal To Liquids fuels, CTL (Direct Liquefaction,
Fischer Tropsch, MTG, DME, etc.)
Gas To Liquid, GTL
Synthesis gas cleanup
Substitute Natural Gas (SNG)
Hydrogen production
Syngas to chemicals/materials
Pre combustion capture
Post combustion capture
Direct Air Capture (DAC)
CO₂ sequestration (Monitoring, Mitigation and
Verification; Storage: Depleted Oil/Gas
Reservoirs, Aquifers, Basalt, Coal Bed Methane,
etc.)
Transportation infrastructure issues
Legal and regulatory issues
Carbon dioxide to chemicals/fuels
Chemical (Hydrogen, Ammonia, Methanol)
Thermal (Thermochemical, Sensible, Latent)
Mechanical (Compressed Air, Pumped Hydro)
Electrochemical (Batteries: Flow, Li ion, Lead
Acid)
Other (Geothermal)
Production
Transportation
Storage
Utilization
Geology
Exploration
Resources and reserves
Drilling and production
Completion methods
Gas quality and processing
Environmental impacts
Abating methane emissions from gas and
coal production
Economics and future outlook
Thermodynamic and economic analysis
Boiler technology and design
Steam turbine technology (reheat, regeneration,
steam seals, blade aerodynamics)
Gas turbines technology (syngas or
hydrogen
rich combustion, compressor
aerodynamics, turbine blade heat transfer,
materials)
Heat Recovery Steam Generator (HRSG)
Condenser design and operation
Cooling tower design and improvements
Water treatments
Post combustion gas cleaning
IGCC integration and components (ASU,
gasifiers, syngas cooling, gas clean up, water
gas
shift, and desulfurization)
Oxy fuel combustion plants
Organic Rankine Cycle (ORC)
Combined Heating and Power (CHP)
Energy storage (CAES, ice)
Power plants operation and maintenance
experiences
Any other or innovative new cycles
Critical minerals and rare earth elements in coal
and petroleum fuels
Critical mineral and rare earth element chemistry
in power systems
Mining waste
Fly ash and slag
Separation methods
Rare earth geochemistry
Measurement and characterization: challenges
and solutions
Modeling
Mining and recovery methods in industry
Status of supply and trade
Emerging issues
Ash pond reclamation
Extension of landfills over ash ponds
Long term recovery of materials from ash ponds
Secondary uses of closed ash ponds
Coal Combustion Residuals (CCRs) landfill
management
Beneficial uses of CCRs
Critical mineral and rare earth element extraction
from CCRs
Role of CCRs for CO 2 storage
Chemistry
Geoscience/coal resources
Trace elements/emission
Coal processing
Coal preparation
Coal utilization
Coal utilization by products (Ash, Fertilizers, etc.)
Coal seam and coal mine methane/gas
management in coal mines
Geological issues related to coal
mining/properties of coal measure, rocks/ground
behavior
Coal mining and reclamation
Mine safety
Energy production and water use
conservation and recycle
Life Cycle Analysis (LCA) or Energy
Production Systems (EPS)
Energy production and the environment
Energy sustainability efficiency and
conversation to reduce GHG
GHG, inventory protocol, legal and regulatory
considerations, credits